Oct 01, 2022
Related Links
ACCOUNTING DIVISION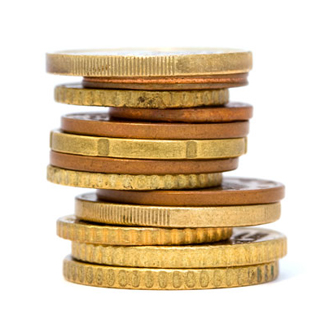 The Accounting Division is responsible for the collection of non-delinquent court ordered fines. Failure to pay court ordered fines may result in the addition of a civil assessment delinquency fee, issuance of a warrant, and/or the placement of a driver's license hold, which may result in the suspension of driving privileges.
Fines which are past-due are collected by the Court Collections Division.
There is a grace period, with payment being due by the 30th. Mailed payments should reach us by the 25th to insure processing by the 30th.
Make checks or money orders payable to Superior Court and include your account number.
PAY BY MAIL
Do not send cash through the mail.
Mailing Address:
Sonoma County Hall Of Justice
600 Administration Drive Room 106J
Santa Rosa, CA 95403
Hall of Justice Drop Box
A drop of box is located outside room 108J for your convenience.
If a return receipt is requested, you must include a self-addressed postage paid envelope with your payment.
Pay by Web
To pay your traffic citation, or time account use the Courts Pay by Web
Pay by Phone
English (855) 741-7781
Español (855) 741-7786
Frequently Asked Questions
Can I pay more than the monthly payment amount?

Yes, you may make any additional payment you would like. You may also pay ahead or pay in full at any time. If you are paying ahead, you will continue to receive a monthly statement showing your regular payment due.

Can you combine all my accounts into one?

No, this is not possible. But you may send a single check or money order for multiple time accounts. Please include each account number on your check or money order.

Do you accept ATM or Credit Cards?

Yes, we accept credit cards. You may pay by credit card using any of the following options.




·

In person in Room 106-J; Visa, MasterCard, American Express and Discover cards are accepted.

Please note that your time account may take up to 4 weeks from your court date to enter our computer system and cannot be paid via the Internet before it is set up in our computer system

.

Do you take cash or personal checks?

You may make your payment by personal check, money order, certified check, or cash. Please write your account number on your check or money order. Do not send cash through the mail.

What are your hours for Fiscal Services and Time Account Payments?

We are open to the public Mon-Fri 8:00 AM to 3:30 PM.
There is also a drop box for payments to the left of the door to room 108J for your convenience. Payments may be left at any time and will be processed the following work day. Please do not leave cash.

What if I am financially unable to make my monthly payments?

You may ask permission from the judge to do jail time or volunteer hours in lieu of payments. You may also ask for an extension of time or a lower monthly payment; however this option is limited to two requests.
Will I receive a bill?

Yes, you will receive a billing statement with a return envelope during the first week of each month. Your payment must reach our office by the 25th of the month to be timely. Please write your account number on your check or money order. Do not send cash through the mail.