Jun 28, 2022
Related Links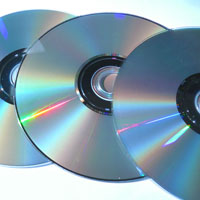 Requests for CDs of electronically recorded proceedings
The Court is now electronically recording certain court proceedings. For electronically recorded proceedings, you will see a + sign in the court file where you would normally see the initials of a court reporter. Requests for CDs of electronically recorded proceedings must be submitted in writing and will require two business days to process. Requests cannot be submitted over the phone. You may request copies by mail or by coming into the Records office during business hours. The office is open from 8:00 a.m. to noon on Mondays, Wednesdays, and Fridays. The office and mailing address is:
Superior Court of California
County of Sonoma
600 Administration Drive, Room 101-J
Santa Rosa, CA 95403
You may fill out and print this form click here and send it to our office. There is a $25.00 fee for each CD which must accompany the order form. Checks should be made payable to Sonoma County Superior Court.
Court Reporters Transcripts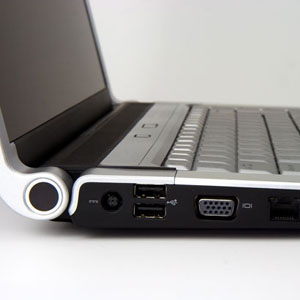 Transcript Requests
A transcript of court proceedings is a verbatim record of everything said by the judge, attorneys, witnesses and others during a court hearing or trial. If a hearing or trial was reported by a court reporter, that court reporter is responsible for preparing a transcript of the hearing as required by law or upon request. Except for those transcripts prepared for the court for certain criminal matters, all other parties requesting transcripts are required to pay reporters for the preparation of transcripts at the rate prescribed by law.
Court Reporter Contact Information
If a case was reported by a court reporter on a particular day, the court reporter's initials will be on the court docket. Before you contact a court reporter to request a transcript of a particular day's proceedings, please check the docket sheet for the court reporter's information.
All of the information requested on the Transcript Request Form is available in the court file, which can be reviewed at the public counters located in the Clerk's Office at 600 Administration Drive (Civil and Criminal) or 3055 Cleveland Avenue (Family Law). You may also access this information on the public terminals that are located in the Clerk's Offices.
Alternatively, you may call the reporter and leave a message that includes the following information:
Case name and number
Hearing date and time
Name of judicial officer
Your name, mailing address, email address, and daytime telephone number
List of Staff Court Reporters
** Click on the name below to email **
Once the transcript request is received, the court reporter will contact you directly with a cost and time estimate for the preparation of the transcript.
If the court reporter you are trying to reach is not listed above, please contact the court reporter coordinator for assistance. You may email the Transcript Request by clicking here or call the transcript request hotline at (707) 521-6799 and leave a message with the requested information, your name and phone number.
Please keep in mind that:

Court reporters work in court all day; response time may not be immediate
You may be required to send in a deposit before a transcript will be produced
Time required for delivery of the transcript varies depending on length of the transcript and Reporter workload
List of Frequently Used Pro Tempore Reporters
** Click on the name below to email **
The following types of matters are not reported and an official transcript is NOT available: Civil (Except trials); unlawful detainers (landlord-tenant disputes), misdemeanor criminal and traffic.
Also NOT available: Confidential or juvenile proceedings, which require a signed order of the Court.
The Court is not required to provide a court reporter in the above case types. However, a court reporter may have been present at one or more hearings in some of these case types. If a court reporter was present and you would like to request a transcript you will need to contact the court reporter or their agency directly.
If you do not know the name of the court reporter, please contact the appropriate division of the Court to request that information.
If you know the name of the Court Reporter please contact them directly. You may be able to locate their contact information in the phonebook or online. An alternative is to get their business address from the Department of Consumer Affairs Court Reporters Board of California website at www.courtreportersboard.ca.gov. Click on License Verification and enter the name of the court reporter.
Parties may, by stipulation, arrange for the appointment of a privately retained certified shorthand reporter to serve in the matter where an official court reporter is not normally available. You can obtain this form from the Clerk's office, courtroom or click here.